So far, 2018 has been a productive year, full of some very special commissions. This is a short blog about my latest and biggest commission to date.
Last week saw the end to my biggest project so far and it's been an interesting few days of reflecting on what I achieved. The commission was a tryptic of skylines - Oxford, London and Glasgow. London was to be larger than the other two and to go in the middle.
Each Skyline had their own story to tell. Stories of love, celebration, friendship, education and journeys past present and future.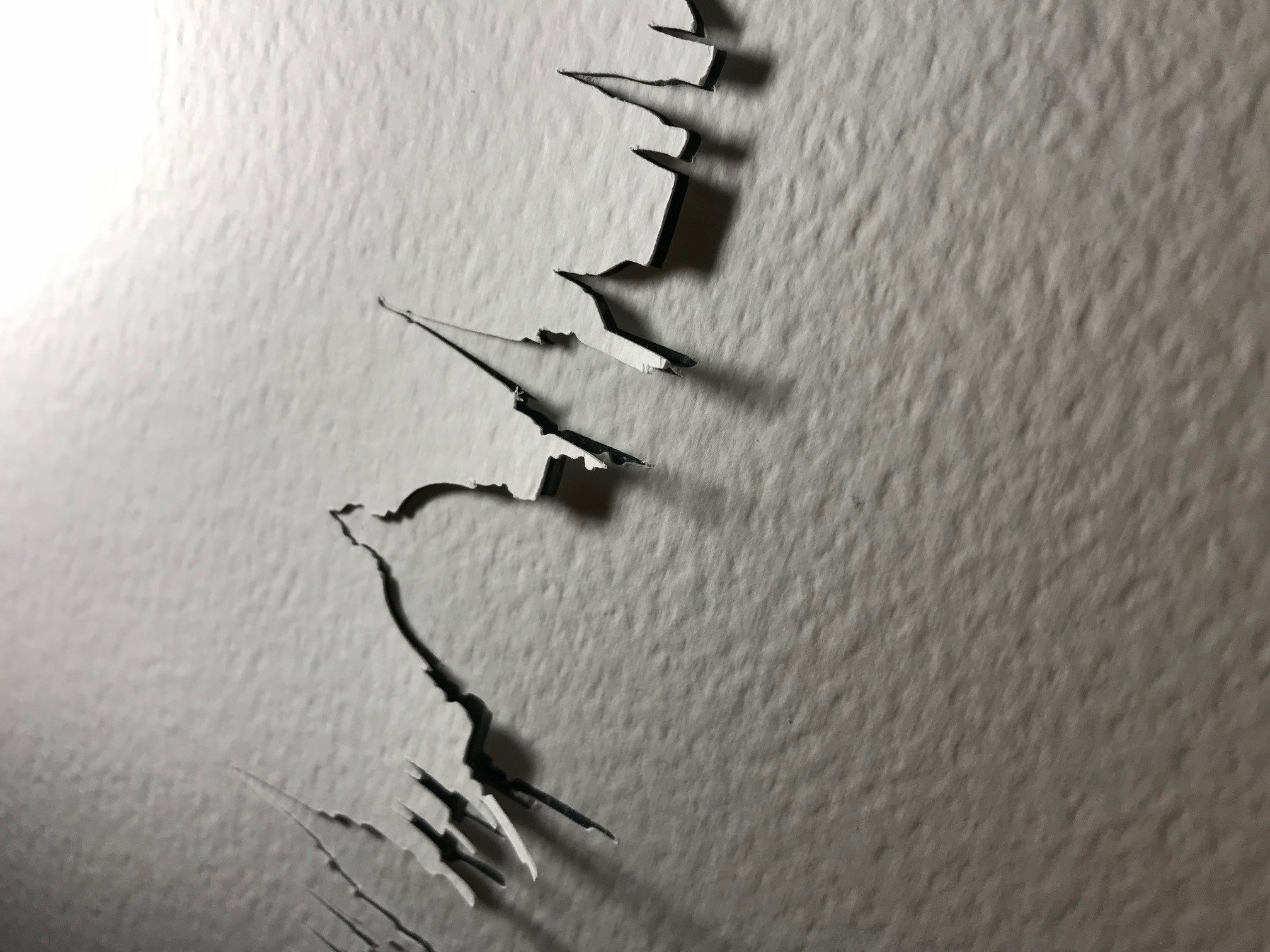 The first cuts
It was a fascinating process of discovery and one quite different from my usual. I normally 'know' what I want it to look like in my mind's eye, but this commission was something quite different. For weeks I didn't have a clue what it would end up looking like but I knew exaclty how each city should 'feel'.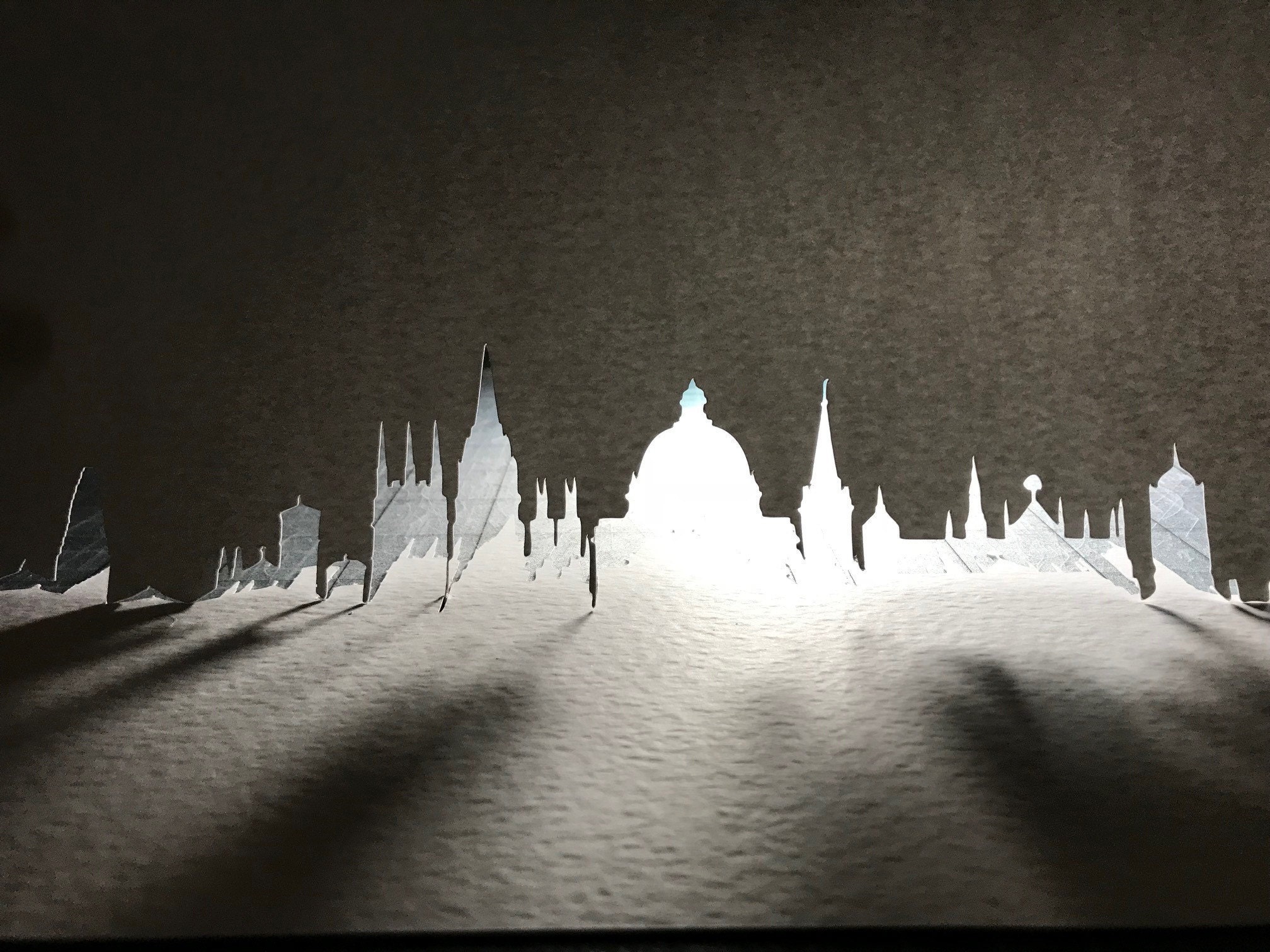 Cutting out Oxford
So I tentatively created it, section by section and worked solely to the atmosphere of each city and the stories that I needed to portray, building layers of colour, depth and movement until I finally saw it coming together.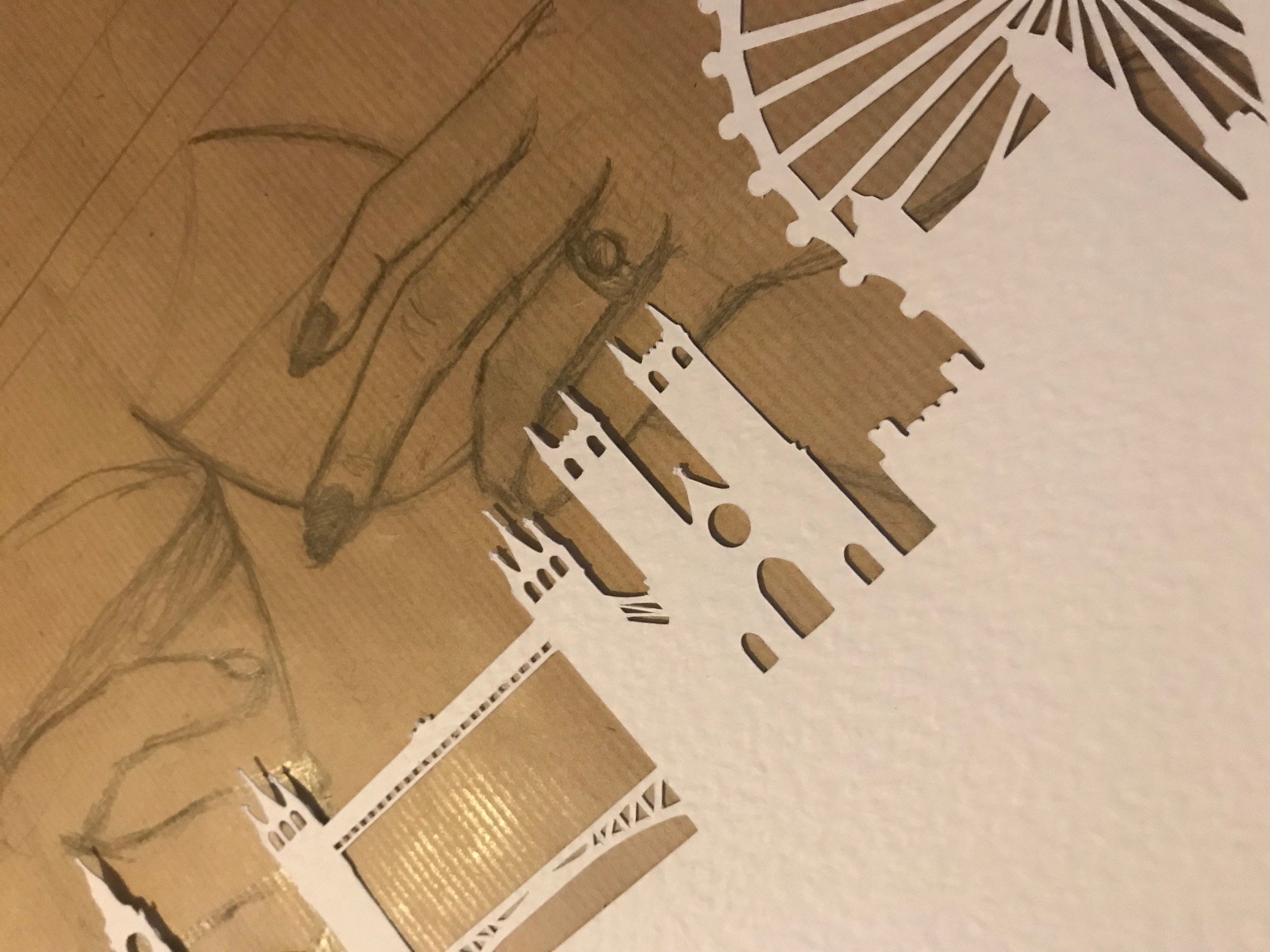 Sketching out London
It really bothered me that this process was so different and at times felt like a struggle. It's hard to create smoothly when I feel like im fighting a design or just wading through aimlessly and I started to think that I'd hit a rutt.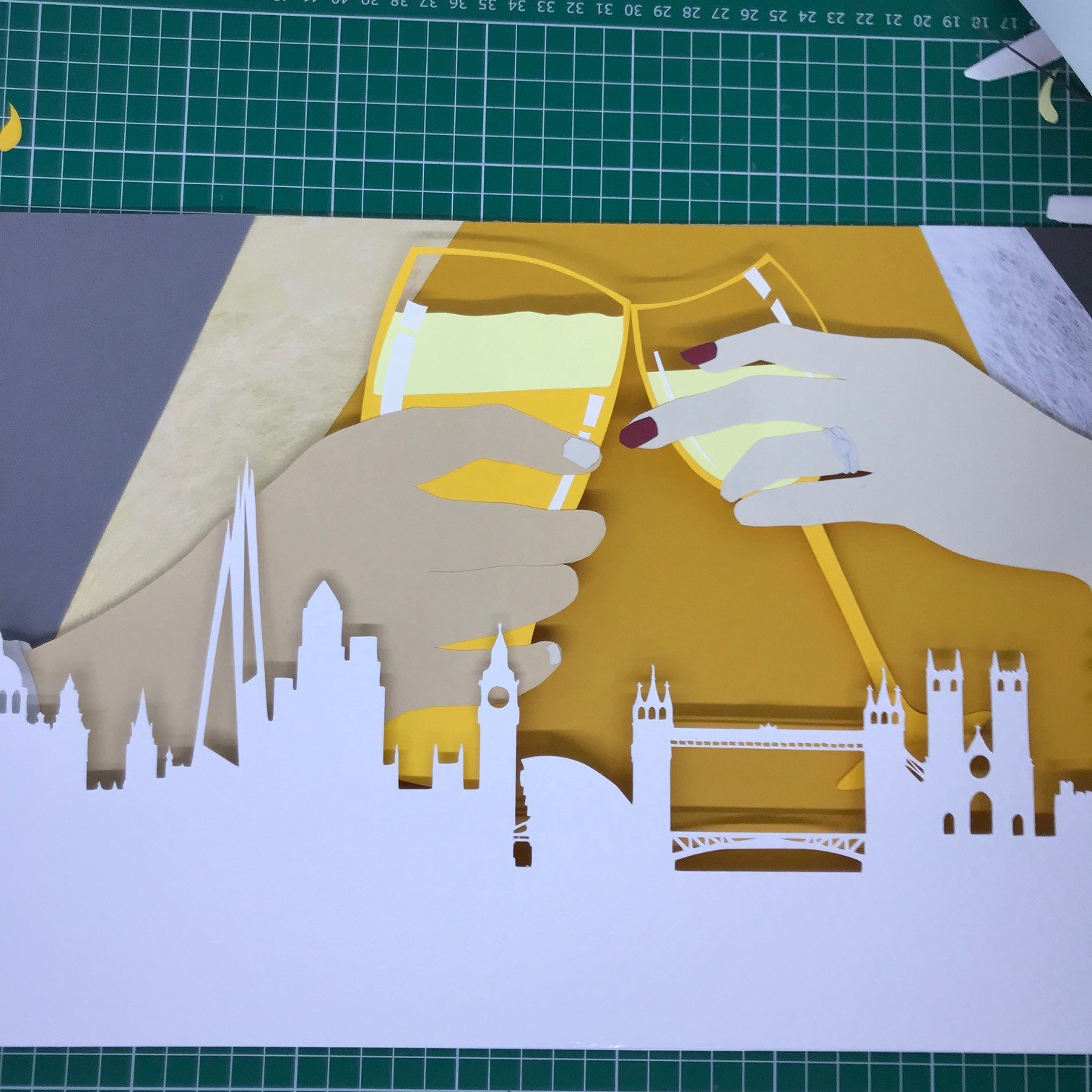 The making of London
And then it dawned on me, it was because so many stories were colliding in one piece. With my stage design background I'm used to revealing and building the story visually throughout the play and over the timescale of the play. With this type of artwork the whole story was going to be visible all at once. My challenge was how to intertwine all the stories and have them sit harmoniously with each other, whilst maintaining an element of discovery and a journey to be had when looking at it.

The final tryptic
I'm pleased with the outcome and thankfully it was very well recieved by the owner. 
I have come away from the project with a great sense of achievement and a new understanding of another process that I can confidently work to.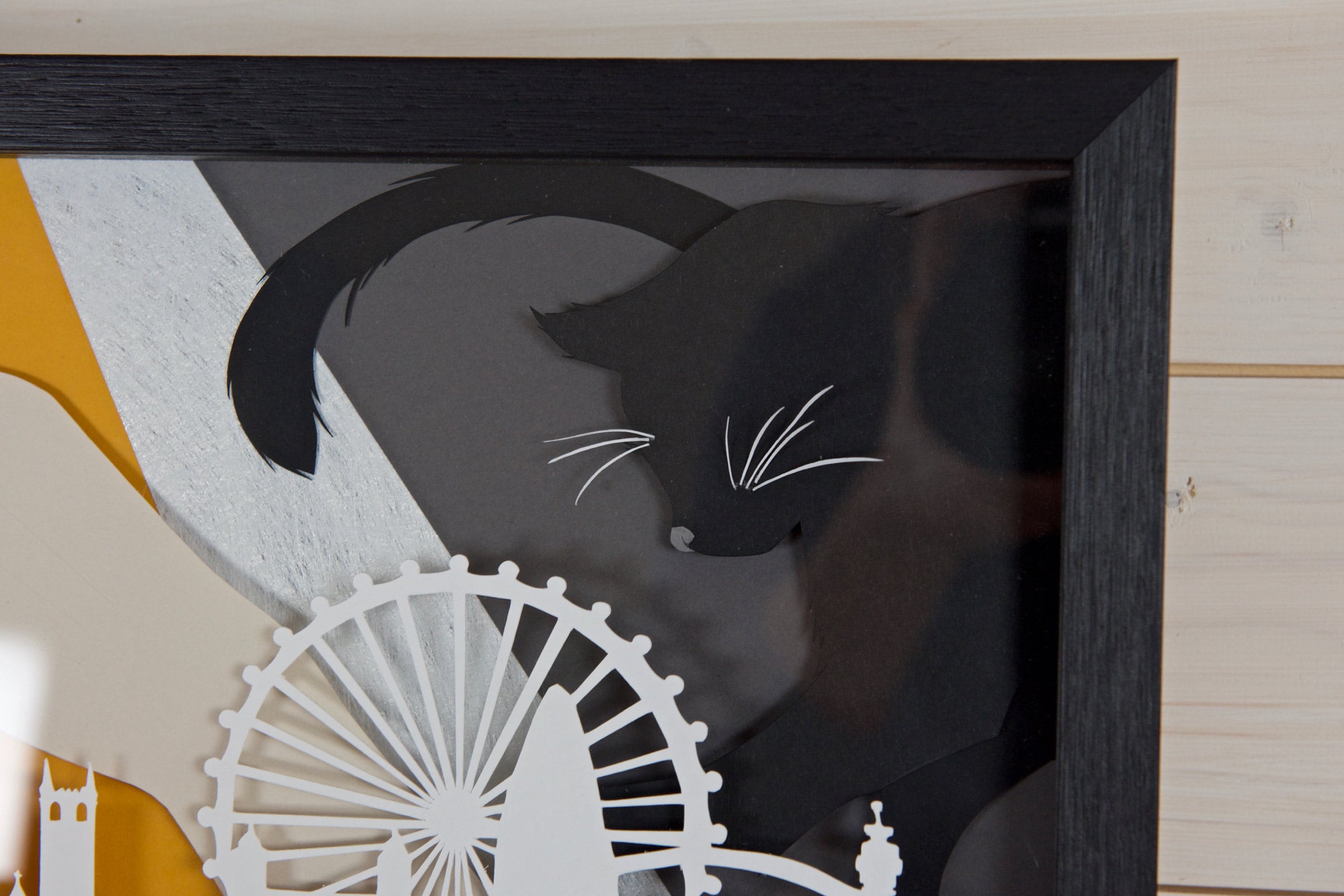 London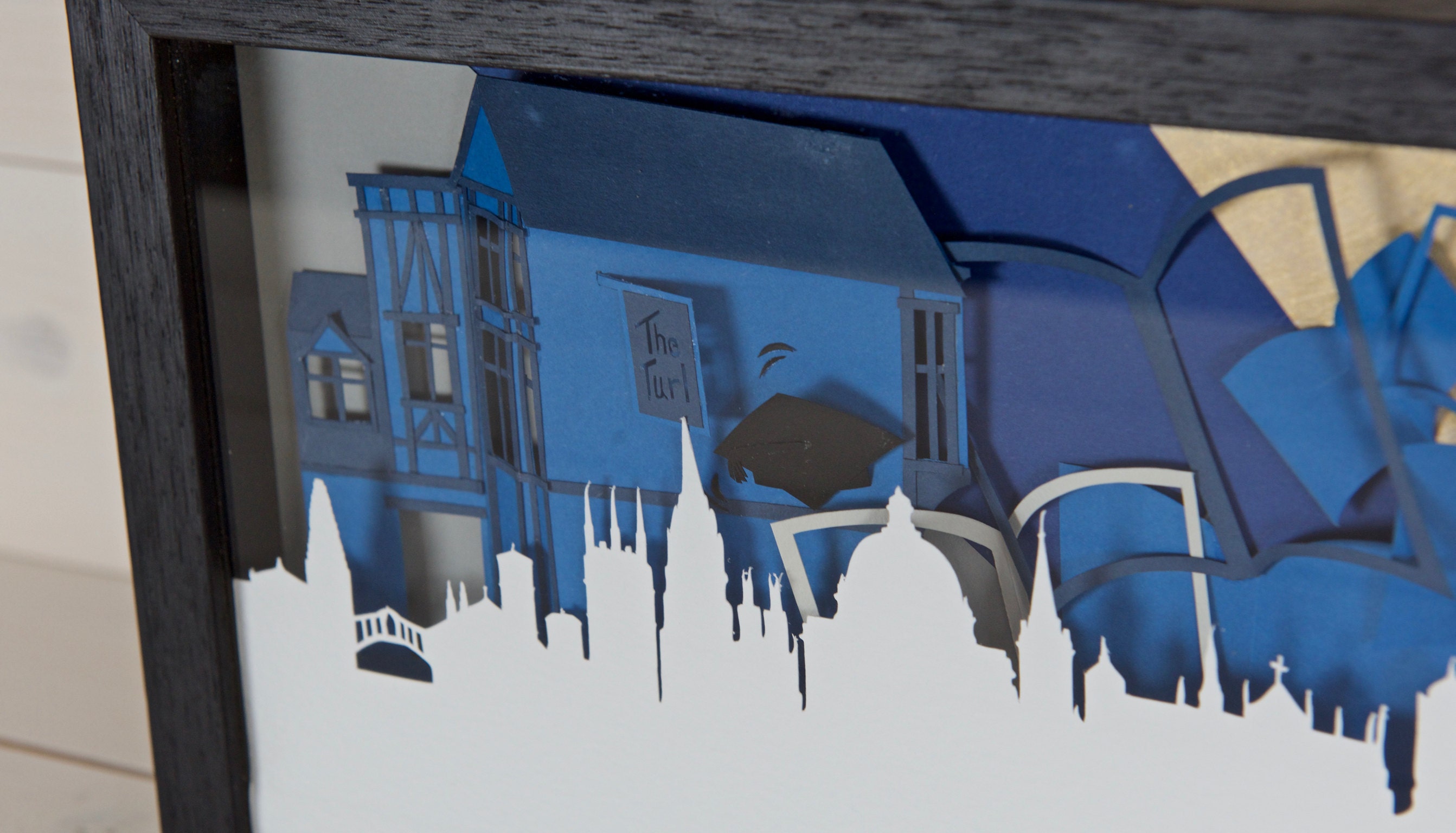 Oxford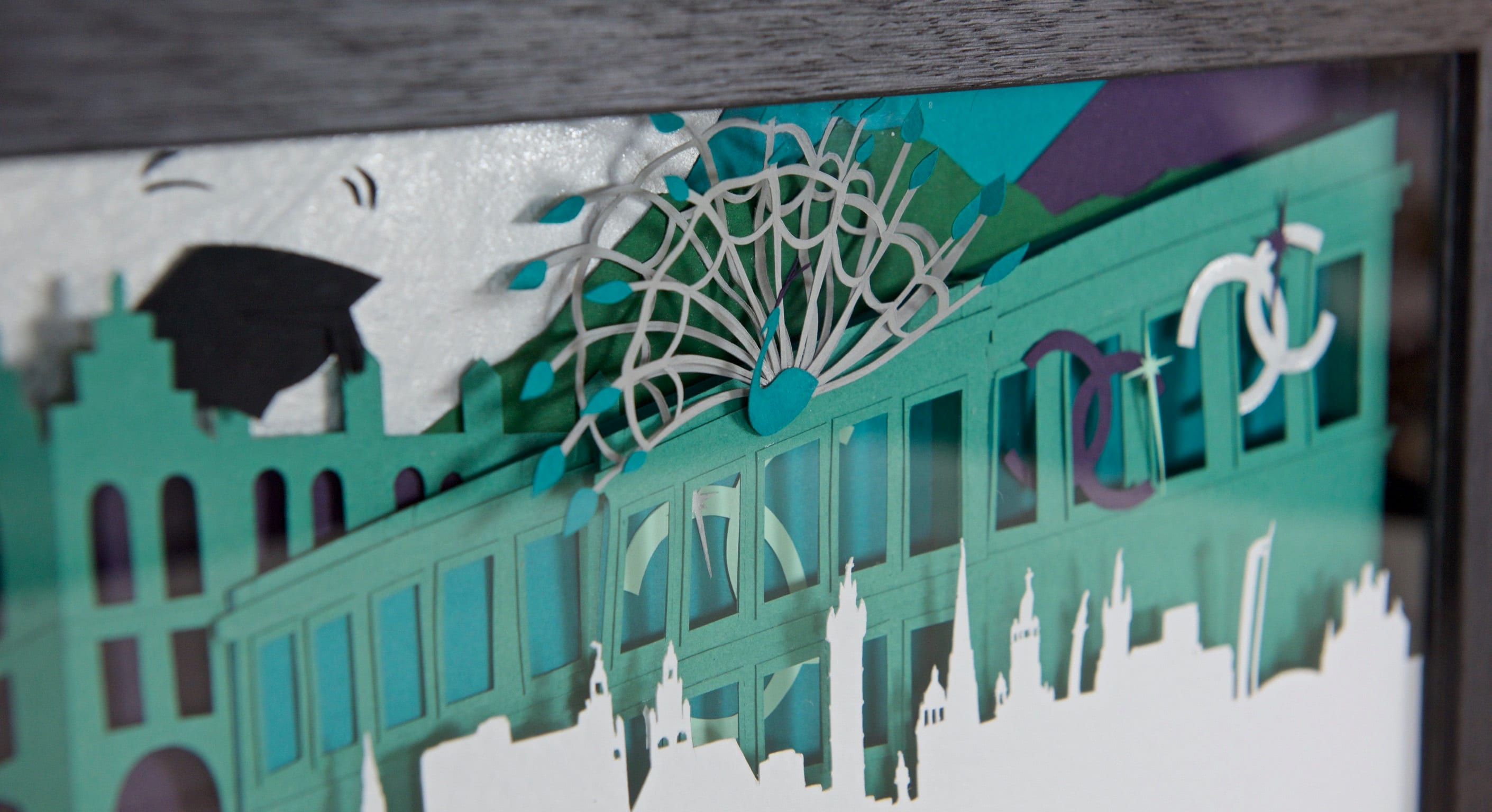 Glasgow 
Now it's onto the next commission, 4 places, 4 stories and a whole family! I'll keep you posted! 
If you'd like to have your story told with a bespoke commission then please get in touch.
DobrowolskiDesigns